Let us think the unthinkable, let us do the undoable,
let us prepare to grapple with the ineffable itself
and see if we may not eff it after all -Douglas Adams

---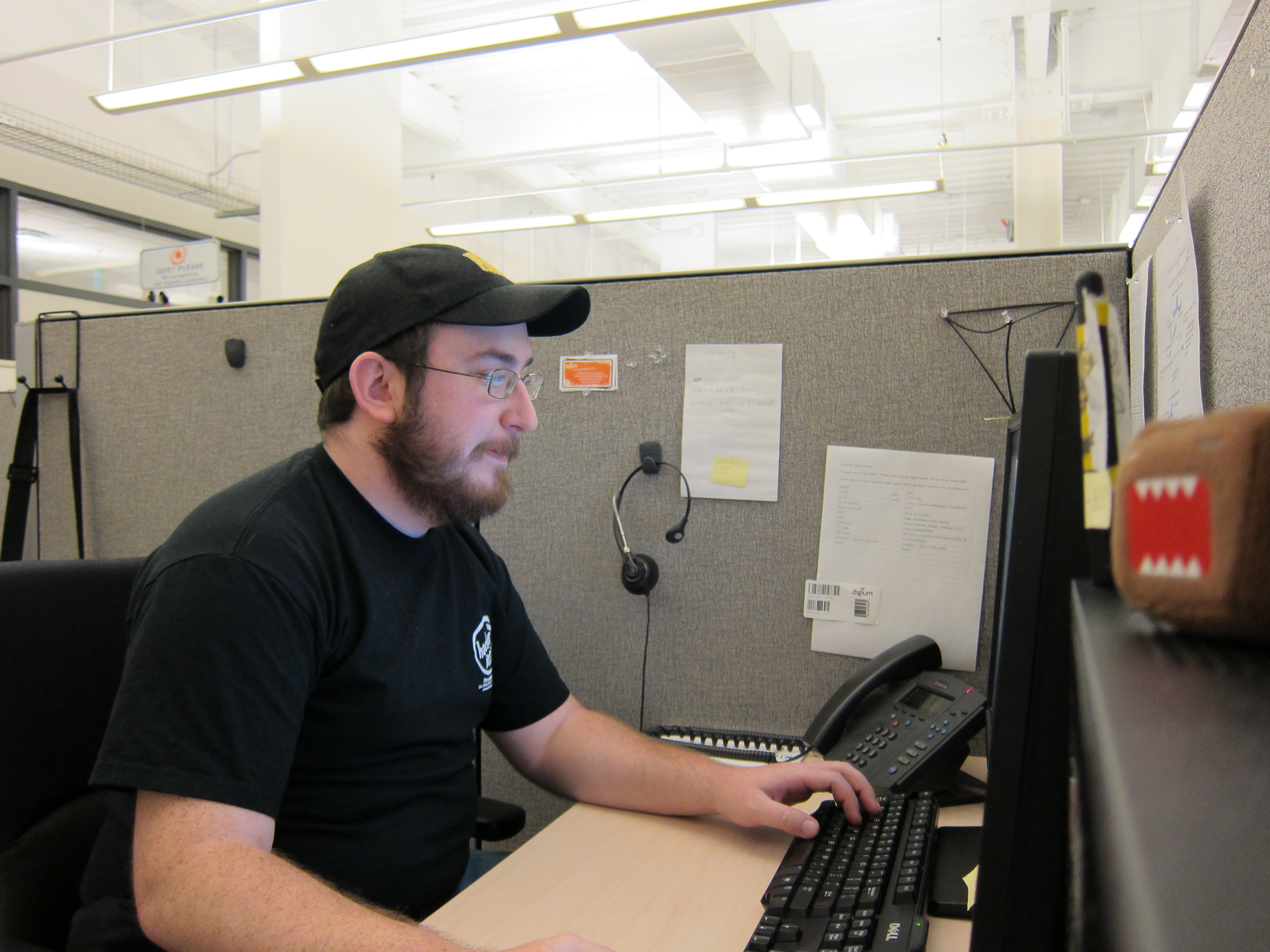 I am Tim
A hacker, maker, tinkerer who is almost constantly fascinated by the world around me. I have aspirations to be an engineer, teacher, inventor, and all-around cyberpunk wizard.
Born and raised in NH. Did all of my schooling at Franklin Public Schools, and participated in a large list of extracuriculars and clubs. Boy Scouts, Grange, Little Leauge, rec-center basket ball, Archery, Odysey of the Mind, Destination Imagination, Student Leadership, Drama, and Chorus.
---
L2: cPanel Professional Certification: Technical
2015 - university.cpanel.net
Associate of Applied Science
2009-2013 - Attended Calhoun Community College, Huntsville, AL
(incomplete)
Digium Certified Asterisk Profesional (dCAP)
2010 - Huntsvile, AL
Computer Service and Repair
2001 - Huot Technical Center, Laconia, NH
---
Systems Administrator
January 2016-Present
Simple Helix, Huntsville, AL
Troubleshooting GNU/Linux based web hosting.
Build and deploy server products from HP blades as well as VMWare, Citrix Xen, and Proxmox KVM virtual servers.
Help manage internal monitoring, deployment, IPAM, and DCIM software
Racking enterprise server equipment (HP/Juniper) in a Teir III datacenter
Programmer Technician
April 1015-July 2015
National Scale Mesurment Speciallists, Huntsville, AL
Assist update and test software for in-house and customer facing projects in C++ and the QT framework.
Technical Support Technician
July 2014-January 2016
Simple Helix, Huntsville, AL
Troubleshooting GNU/Linux based web hosting. Answering customer questions and concerns regarding products
Logistics Technical Specialist
April 2014-July 2014
Digium Inc. Huntsville, AL
Perform failure analysis on returned items including: phones, gateways, PC cards, and servers. Flag repeat issues to investigate possible quality assurance or hardware design issues.
Warehouse Technician
January 2014-April 2014
Wide Open West, Huntsville, AL
Update firmware on digital transport adapters (DTA). Planned and documented DTA equipment testing procedures. Assists with additional warehouse operations as needed
Technical Support Technician
March 2010-June 2013
Digium Inc. Huntsville, AL
Providing technical assistance to Digium customers over phone and email. Maintaining Asterisk and Switchvox communication systems. Troubleshooting VoIP, PRI, and analog telephony connections.
Pharmacy Technician
May 2008-July 2009
Sunscript, Huntsville, AL
Filling prescriptions. Sorting/counting pills. Preparation, printing, and sorting of delivery totes and manifests.
Computer Consultant and Repair Tech
September 2006-January 2007
Franklin Career Academy, Franklin NH
Maintenance and repairs on school computers, server, and networks (wired and wireless) As well as troubleshooting school software and NWEA testing programs.
Delivery Driver
June 2005-December 2007
NeighborCare, Pembroke NH
Preparation, printing, and sorting of delivery manifests as well as the subsequent delivery of pharmaceuticals and med-supplies.
Freelance Computer Repair
July 2002-2008
Built, setup, and repaired home computers and networks.
Technology Coordinator's Assistant
May 2002-June2002
Franklin School District, Franklin NH
Clean and repair computers and computer labs in preparation for the next school year.
Warehouse and Service Technician
June 2000-August 2001
NeighborCare, Pembroke NH
Order picking, shipping and recieivng, Servicing of home medical equipment for rentals.